Following its recent successful projects in the United Kingdom and South Korea, Pure Air Solutions is pleased to announce that it has been awarded a massive contract in Latin America.
This award will cover the delivery of 5 mega Odour Control Systems, including 16 Sulphus Biotrickling Filters (BTF) with a 4 meter diameter and 15 meter height plus 4 of the largest SULPHUS BTFs with 7 meter diameter and 15 meter height. Together the Odour Control Systems will have a massive capacity of 600.000 cubic meter per hour (m 3 /h) and reduce the odour emission to 1.500 OU E /m 3 or lower.
The Odour Control Systems will be engineered, procured and fabricated at Pure Air Solutions assembly centre in the Netherlands. From there it is shipped in parts to Latin America, a logistic operation which involves a mixture of 40 High Cube and Flat Rack (40 ft) containers.
Bart Smit, Director Operations, commented: "We are extremely honoured to have been awarded this prestigious Odour Control project, so far the biggest in our history and maybe of the world. It underlines the performance and strength of our company and the confidence clients have in our knowledge, capabilities and team."
During the entire project duration the company will benefit from its robust project delivery model, extensive experience and best-in-class technologies and services. André Schoonhoven, Managing Director, said: "the company's role is to support our clients in the delivery of unique, integrated odour control solution". He added: "this is great achievement for us, but meanwhile we will continue to transform the industry through our technology leadership, pioneering delivery model and high level of customer support."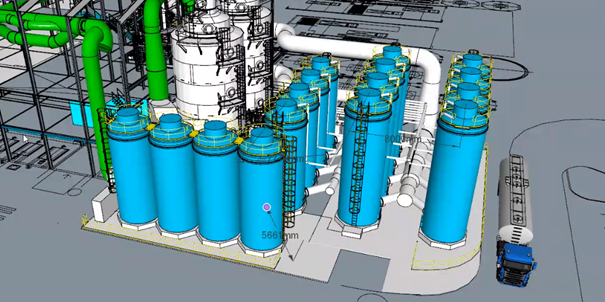 Pure Air Solutions is a major player in the Odour Control sector. Since its foundation, as MP MilieuPartners in 1996, the company is one of the world's leading Odour and Air Pollution Control specialist. The company successfully installed 300+ odour control systems in over 25 countries with an installation rate of 100% and satisfied returning customers. This award reflects their ability to offer a highly effective and reliable systems, small and large like this mega odour control project.